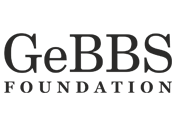 Volunteers
1. Marketing, Publicity and Media
The Foundation is in need of volunteers for its marketing, publicity and media relation activities. These requirements include:
• Preparation of marketing collateral and publicity material including brochures, newsletters,
advertisements, videos, slide presentations, etc.
• E-marketing including promoting the Foundation on professional and social network groups
• Develop and implement a media relations program
• Event planning, management and implementation
2. Partner Program
The goal of the Partner Program is to create awareness and to seek support for the programs of the Foundation and to form Partnerships with Government, local bodies like Zilla Parishads and Municipal Councils, Hospitals, Educational Institutions, NGOs engaged in similar programs as well as with the organizational groups like corporate groups, professional and other networks, alumni associations etc. The Government and the Zilla Parishads have a very wide reach in the rural areas and can be of a big help in reaching the programs to rural population through their staff at the village and the block levels.

3. Academic Excellence Award Program Facilitators
The Foundation needs Facilitators who have intimate knowledge of the education sector in India and abroad, who can assess the students aptitude and capability and can guide them regarding the higher education they should pursue. The role of the Facilitators will be to :
• Assess and identify eligible students for assistance
• Mentor students and their family
• Provide advice to the Foundation on education sector in India
4. Administration & IT
• Update and maintain the website of the Foundation
• Network infrastructure management
• Database applications Administration
• Records management
• Donor services and management
Sign up as Volunteers?
Please email your brief profile to volunteers@gebbsfoundation.org