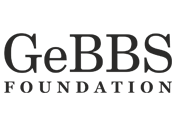 Vandanabai's Success Story
My name is Vandanabai Ghaiwat. I live in Sarati, a remote village located in Sillod Taluka of Aurangabad. We are about 110 kms away from the main city and our village is devoid of any health facility.

Travelling to Aurangabad city is an expensive affair and we try avoiding the visit to the hospital because of our modest background. But thanks to GeBBS Foundation, I could get a health check-up done close to my home.

There have been quite a few health camps in our village. However, not many villagers were benefited due a lack of access and a general awareness. But during this camp held by GeBBS Foundation, the volunteers have provided me complete support right till my Hysterectomy, which was suggested after my health check-up.

I am completely hale and hearty now and it is heartening when the volunteers at GeBBS Foundation continue to enquire about my health over phone on a regular basis.

It gives me immense joy thinking that many more women like me from my village are likely to be benefitted from this health camp. I am extremely grateful to GeBBS Foundation and MGM Hospital.

Thankfully, my condition is much better now. Despite having undergone 6 chemotherapy sessions so far, I feel absolutely hale and hearty. I had to bear zero costs for the expensive injections. I would like to thank GeBBS Foundation and MGM Hospital who stood by me in my fight with Cancer.