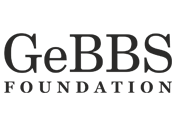 Gayabai's Success Story

For the past 3 years, I had battled a health complication that slowly drained me. My severe abdominal pain was growing day by day, until there was a complete necessity to visit the local clinic. The doctor there suggested to get a treatment done from a hospital in the city. Due to my financial status/financial crunch, I was unable to proceed with the treatment.

Over the years due to an accident I lost my son, and eventually I was put up with my daughter-in law and 2 grandchildren. Currently, our only source of income is farming.

One day an Asha worker from my village – Borgao visited my place and informed me about the free health check-up camp at Borgaon. To get me enrolled for the camp, she filled in a survey form which included all the health-related questions. All my health issues were documented on the spot. It's then when I got an opportunity to visit the GeBBS Foundation free check-up camp at Borgao. The doctors who inspected me suggested to visit MGM hospital at Aurangabad. The MGM hospital immediately admitted me post second inspection. The hospital got me operated on 25th May 2018 free of cost. I am extremely fortunate to get treated and am immensely thankful to GeBBS Foundation to help me fight the disease. I hope that all women like me get an opportunity to become aware of the disease, seek early diagnosis, get tested, start treatment and take endless support which is provided by GeBBS Foundation and MGM hospital.