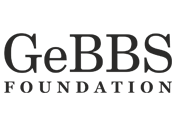 Sunanda's Success Story
My life, My story and My Experience
I am Sunanda Gade, an ASHA worker who always spreads awareness about Cervical Cancer to encourage participation in the rural areas of Aurangabad. However, I was unaware about the symptoms that progressed considerably in my body. To me, my diagnosis came as a complete surprise when I attended the awareness workshop organized by GeBBS Foundation which took place in one of the primary healthcare centers at Dhakephal village.
I got an intimation call from one of my ASHA colleagues to attend the awareness camp and I visited the venue to attend and join in spreading the Cervical Cancer awareness in one of the villages. In this awareness camp I along with the other ASHA colleagues, were informed about the symptoms of Cervical Cancer and Breast Cancer and the ways to prevent the disease. I was shocked into silence realizing that I was experiencing similar issues. I realized that I was going through a lot of similar problems which indicated Cervical Cancer. I was informed during the awareness session that the next Cervical Cancer screening camp will be organized in Dhupkheda village in 19th June. So, I along with other women from Dhakephal village decided to visit the GeBBS Foundation Cervical Cancer checkup camp.
Through this camp, I got an opportunity to do a PAP Smear test in the GeBBS Foundation mobile van 'Clinic on Wheels' by the MGM doctors. Post the screening the doctors immediately recommended that I visit the MGM hospital. Without any delay I visited the MGM hospital at Aurangabad, where the hospital conducted few tests and post the investigation they immediately got me admitted. I was informed by the MGM doctors that they found a tumor on my cervix which was large. I went through a D&C (Dilation and curettage) surgery. Post which, the surgeon prescribed some medication and gave me general guidelines to be followed.
I am grateful that my tumor was detected before it could spread even further. Due to timely detection and cure, I can be here with my family today. I give complete credit to GeBBS Foundation and the very active and highly knowledgeable MGM doctors for my recovery. They not only conduct the Cervical Cancer screening camps but more importantly they organize the awareness camps for women like me who are completely unaware about the symptoms of this disease.
So now I have realized that Ignorance is not always a bliss… I recommend all to learn from my life, my story and my experience.