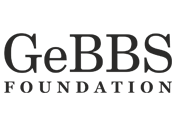 Rukhmanbai's Success Story

Sometimes, one unfortunate incident changes your life forever. Incidents like these do not even give you a chance to recover easily. I am Rukhmanbai Ghorpade and I too faced a similar situation in my life. We have been living outside the village for work reasons. My son works as a labourer. We have had a hand-to-mouth existence through menial jobs.

One day, an ASHA worker – Kasabai Agle from my village Keligawhan (located in Badnapur taluka of Jalna district, Maharashtra) informed me about a breast lump screening camp being held in our village. The ASHA worker filled a survey form to get me enrolled for the camp. On the day of the camp, she herself came to take me to the camp.

The lady doctor at the camp prescribed a mammography for me at MGM Hospital, Aurangabad. Two weeks later, after conducting the investigation, I was suggested a biopsy by the doctor. For this, I was admitted to the hospital. Five days later, I was informed about my disease.

For a moment, my world came crashing down around me. I was diagnosed with Stage-3 Breast Cancer.

Thankfully, my condition is much better now. Despite having undergone 6 chemotherapy sessions so far, I feel absolutely hale and hearty. I had to bear zero costs for the expensive injections. I would like to thank GeBBS Foundation and MGM Hospital who stood by me in my fight with Cancer.